Good morning Hendricks families, Miller Ave is closed between Colescott and St. Joe. All Hendricks students that catch the bus on Miller Ave between Colescott and St. Joe should use temporary bus stops at Colescott at Quesada or Parker at Lincoln. Please ride your regular bus who will be at these alternate stops near your normal pick-up time. We regret the inconvenience. Carrie Carrie Glisson Director of Transportation Shelbyville Central Schools 1121 E State Rd. 44 Shelbyville, Indiana 46176 317.392.2505 ext: 1259
ccglisson@shelbycs.org

Attention All SCS Teachers, We are excited to inform you that the Shelbyville Central Education Foundation now has grants available for our knowledgeable and amazing teachers! These grants will provide an opportunity for you to bring new ideas into the classroom and enhance the learning experience of our students. If you have innovative ideas for projects, programs, or materials that can improve the quality of education in our district, we encourage you to apply for these grants. The application process is short and easy, and we want to hear from each and every one of you. Don't hesitate to take advantage of this opportunity to help your students succeed. Apply for a grant today and let us help you make a difference in their lives. Click here to apply for a grant today .
https://forms.gle/gY37ZhssEURDsT3R9
Best regards, Shelbyville Central Education Foundation Board of Directors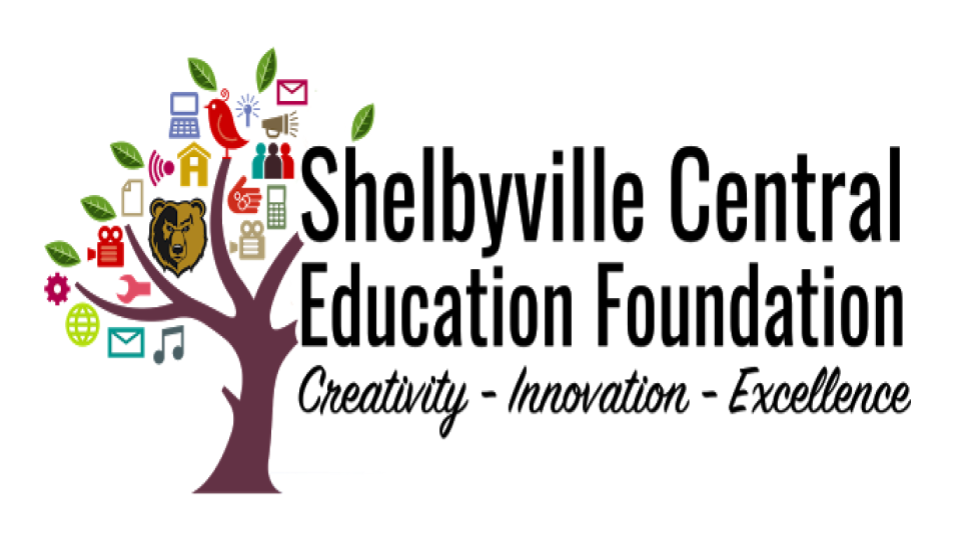 The Shelbyville Central Education Foundation will be selling iPads again this year. Click here to reserve your iPads:
https://forms.gle/WQQ7maDsDZjbZb128
Sales will be made on a first come first serve basis based on the time stamp from the Google Form. The only iPads available now are the iPad Air 2, 16GB - $50.00 each. You may reserve as many iPads as you wish at this time; however, a limited quantity is still available. Pick up will be on April 7th at Coulston Elementary - 121 N. Knightstown Rd, Shelbyville IN - from 9:00 am until 12:00 noon and 3:00 until 5:00 pm. Please note that they will be sold in as-is condition. There will be no case, charging cord, or block provided. We ask that the iPad be checked prior to leaving school. There will be no support for devices once they leave the grounds. This will be a CASH-only sale. Click here to reserve your iPads:
https://forms.gle/WQQ7maDsDZjbZb128

On Thursday, March 30, 2023, from 6:00-7:00 p.m., the Board of Trustees of Shelbyville Central Schools will have a special meeting at the Board Room located at 1115 IN-44, Shelbyville, to discuss bullying. Members of the community are invited to attend and share their experiences and ideas on how we can make our schools better.

FREE COVID home test kits (4 tests per box) will be given to families whose children attend Shelbyville Central Schools. Date: May 31st Time: 3:00pm-6:00pm Location: Loper Elementary- drive up and pick up One kit per household. Parent/Guardian name and student name required **The test kits will be available while supplies last. If test kits remain after May 31st, an additional date/time will be scheduled. **

Two Hour Delay, Thursday May 19, 2022 Due to the fog, Shelbyville Central Schools will be operating on a two hour delay.

Shelbyville Central Schools Elementary Teacher Job Fair. Two Dates: Tuesday, May 10, 4:30 pm - 6:30 pm. and Saturday, May 14, 9:00 am to 11:00 am . 1121 E; State Rd 44 Shelbyville, IN 46176 Please bring a copy of your resume and any information you would like to share.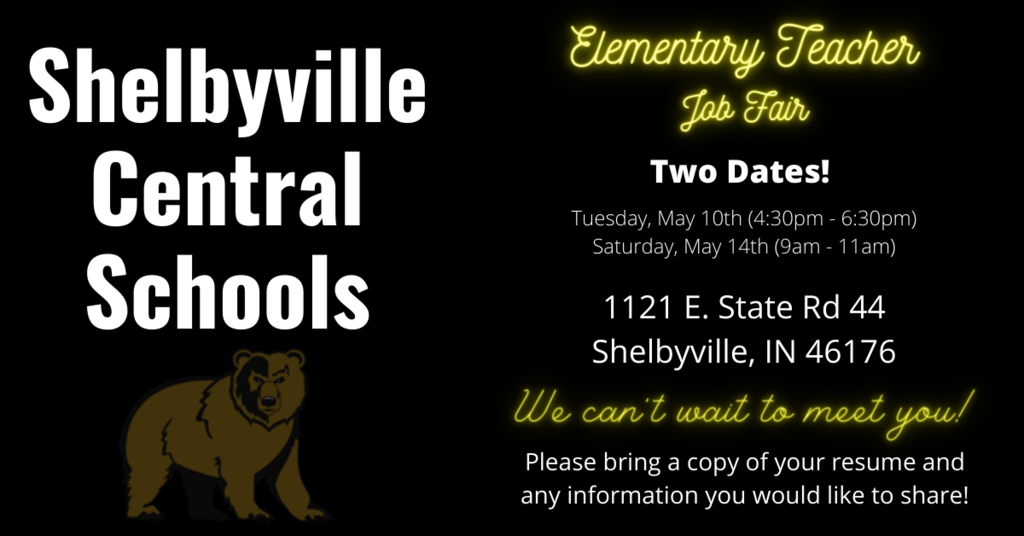 The CDC has lifted the mask mandate on school buses effective immediately. Therefore masks are no longer required on Shelbyville Central Schools buses. Thank you.

The School Board for Shelbyville Central Schools met at noon today, and voted to end the mask mandate and COVID protocols related to contact tracing and close contacts effective immediately based on new guidance from the Indiana Department of Health. SCS will follow the quarantine protocols for people that test positive, monitor attendance daily and report any unusual spikes in absences to the Shelby County Health Department. We will continue to comply with the federal mask mandate on buses.

Shelbyville Central Schools will be operating on an e-learning day today, Feb 18,2021 due to flooding and icy road conditions.

Wild About Reading Day!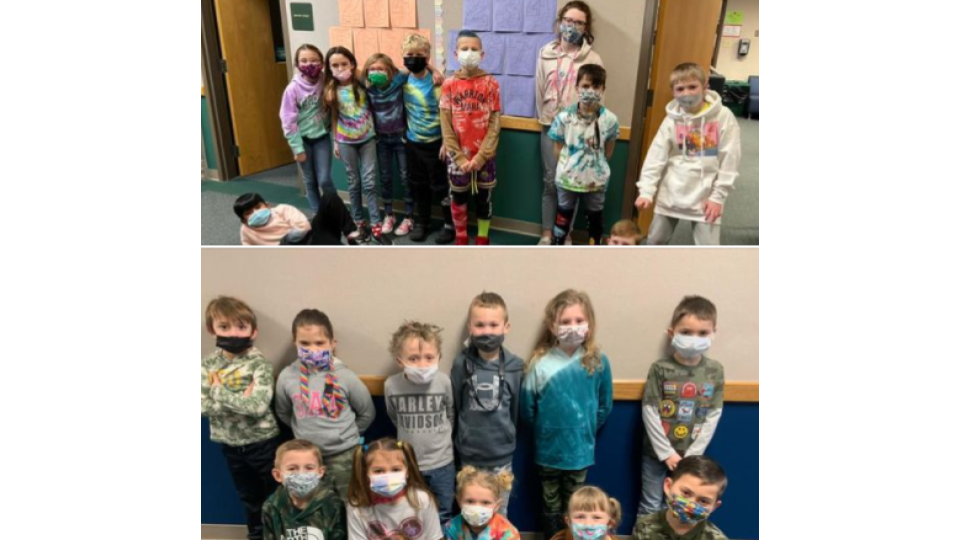 Due to impending weather, all SCS extra-curricular activities are canceled for this evening, and tomorrow, Thursday, February 3, will be an eLearning day. Thanks and stay safe!


Shelbyville Central Schools Job and Career Fair January 19, 2022 SCS Administrative Offices 1121 E. St. Rd 44 Shelbyville, IN